On May 13, 2022, Hudson Mining Limited, a subsidiary of Globelink China Investment Ltd., opens its 2nd mineral purchasing and processing center in Nigeria. Mallam Abdulraman Abdulrasaq, Governor of Kwara State, and Ambassador Abdulfatai Yahaya Seriki Gambari, Chairman and CEO of Kursi Investments Limited, and Mrs. Abosede Olaitan Buraimoh, Commissioner of Mineral Resources in Kwara State attended in person or sent his representative, together with Mr. Leo Tseng, Director of Africa Division, Globelink China Investment Limited, CEO of Hudson Mining Limited and more than 20 supplier representatives, witnessed the grand opening of Hudson's 2nd Buying Center in Ilorin, the capital of Kwara State,Nigeria.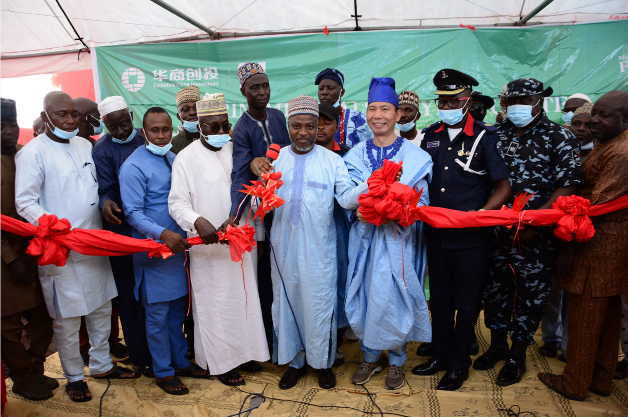 Hudson Mining Limited was established in Jos in 2019, and it is the first flagship investment project in Nigeria of Globelink China Investment Limited, which was facilitated and supported by Nigeria Investment Promotion Commission (NIPC). The Company aims to strengthen economic ties between Nigeria and China especially in light of the Forum on China–Africa Cooperation (FOCAC) and The Belt & Road Economic Initiative. In the past three years, the Company has built a comprehensive platform covering mines asset acquisition, exploration, processing, refinery and trading in strategic minerals, including Tantalite, Columbite, Lithium,Tin,Tungsten, Cobalt, Beryllium, Monozite and so on. Furthermore, it is involved in the supply of mining and mineral processing equipment, other mechanical equipment and refurbished vehicles.
As the largest economy and most populous country in Africa, Nigeria is extremely rich in petroleum energy, mineral resources and agricultural products. China on the other hand has relatively advanced technologies, abundant capitals and a huge consumption market. The complementary nature of both countries has led to the growth of bilateral trade between Nigeria and China over the years. In 2021, the bilateral trade volume reached US$25.68 billion with a year-on-year increase of 33.3%. Nigeria therefore continues to maintain its position as the second largest trading partner with China among the African countries and the in-depth cooperation between China and Nigeria is in the interests of the peoples and enterprises of the two countries.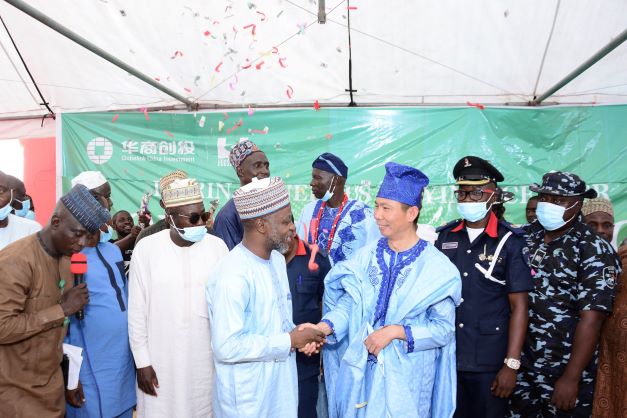 With the solid backing of its parent company Globelink China Investment Limited in the areas of logistics, finance and supply chain services, Hudson has now set up two (2) up-to-date mineral chemical analysis laboratories and processing centers in Jos, Plateau State and Ilorin, Kwara State operating in line with the most stringent standards in Nigeria.
Since its commencement, Hudson Mining has been deeply devoted to bringing its value-added services to improve the skills of local employees, create more job opportunities and drive the economic development of local communities. Hudson works closely with local mining partners and mineral suppliers helping them to upgrade existing artisanal mining and processing activities. It is therefore able to achieve sustainable development of mineral resources in the regions where it operates.
It has also continuously injected capital, introduced advanced mining and mineral processing technologies and equipment, and also deployed innovative management systems.
The establishment of Hudson's 2nd minerals buying center in Ilorin, Kwara State is in line with its overall strategic plan for Nigeria where it intends to focus on the whole value chain covering mines asset acquisition, exploration, mining, processing, smelting and trading for strategic minerals.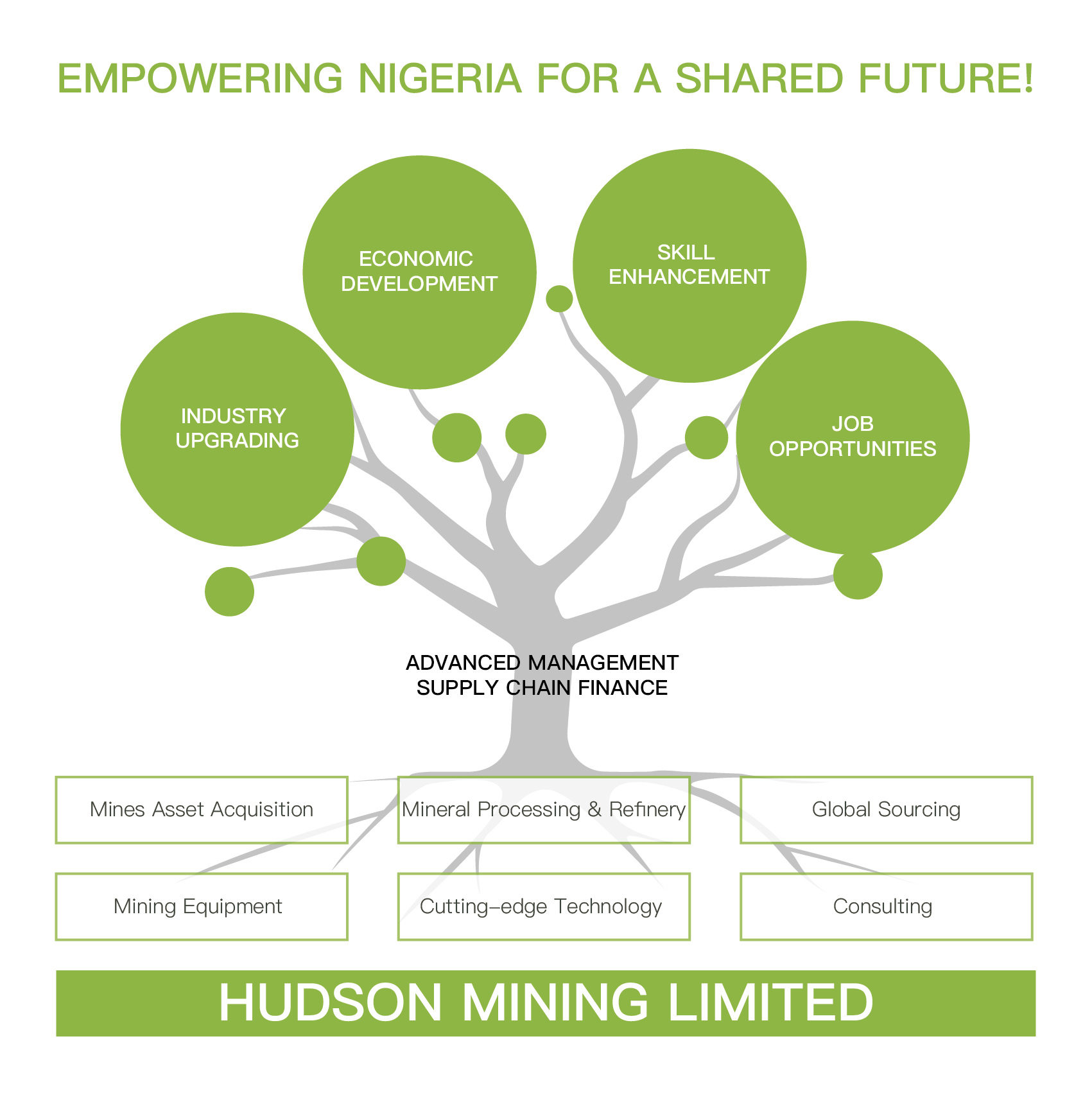 Nowadays, climate change has become one of the biggest challenges to the world. There is a long way to go for the global carbon emission reduction. Over the long term, Hudson Mining expects to make a modest contribution to promoting the green low-carbon sustainable transformation and upgrade of the mining industry in Nigeria and other African countries.