Today, Nigeria is dependent on crude oil as its major source of wealth. However, the world does not want crude oil anymore. Now they want solar energy, hydropower, and other sources of power that are not from oil. So at this time, the gradual passing away of the oil and gas sector in the globe, and when it finally fades out, Nigeria will be left with only two means of wealth creation- mining and Agriculture. Nigeria's mining sector will soon become more wealthy and prosperous than the Oil and Gas sector ever was in Nigeria.
There are limitless opportunities and prospects in the mining sector. About 70-80 percent of everything we use daily are products of mining, from the ceramic in your home to the gold and metals on your mobile phones, the glass on your windscreen and bulbs, and even the stainless steel and alloy on your wristwatches. So the mining industry can never be replaced or displaced.
Look at statistics, of all the mainstream miners in Nigeria today, only 6.8% are women, the remaining 94% are men.The Women in Mining in Nigeria on Tuesday said the campaign for women and girls' inclusion in the sector was to fill the gender gap. The association's national president, Janet Adeyemi, stated this at the Girls for Mining Initiative launch in Jalingo, the Taraba State capital. Adeyemi said the initiative aimed at stimulating girls' interest in the sector to help them explore career paths and become actively involved in legal mining activities. "Since the early modern period, women have been extensively involved in mining in different parts of the world. However, with the industrialization and mechanization of mining at the end of the eighteenth century, women were gradually excluded from mining. By 1934, in a report to the International Labour Conference, the International Labour Office stated that "the employment of women underground in mines no longer exists, or is dying out, within the metropolitan territories of the States Members of the International Labour Organization (ILO 1934). But women are also a force to be reckoned with in mining, women work in an increasingly wide range of roles, including as board members, chief executive officers (CEOs), mine managers, mine engineers, mineworkers, administrative staff, contractors and suppliers, among others.''
The paid and unpaid work of women is critical to the functioning of mining communities in mining countries all over the world. We should do our best to eliminate this gender bias and embrace the new changes in the mining industry in the future with a more open and inclusive attitude.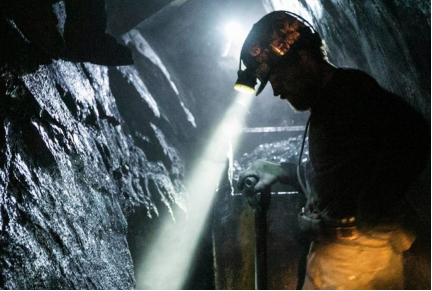 Reference data: https://punchng.com/
International Labour Organization